FOR EMPLOYEES
23.02.23
Flexible Part Time Jobs for Canadian Students
Are you looking for flexible part time jobs in your area? As a student, getting a side hustle job might be a wise decision to increase your income and gain working experience for your future career. There are many jobs that offer flexible schedules, and here are some examples. The particular functions and responsibilities for each kind of part-time job might change based on the company and industry.
Foodservice
Part-time work in food service, such as serving, bartending, or cooking, can be a good option for students who are looking for flexible schedules and the chance to gain experience in a fast-paced, high-pressure environment. Working in food service provides valuable customer service skills and a chance to learn about different cuisines and kitchen techniques.
By providing quality food service, students can help enhance customers' dining experiences and support local restaurants and cafes. It will help develop their teamwork and communication skills. These skills can be valuable for students in any career they choose in the future.

Online Tutor
Online tutoring is a fast-developing industry that offers students a good chance to make money while using their skills, education, and knowledge to benefit others. You can work from the convenience of your home as an online tutor for courses like Math, Science, or English. The good thing is you are earning while you are learning, and of course, it will help develop your study habits better.
There are many online tutoring platforms available on the web where you can sign up as a tutor and start earning money instantly, such as;
Nanny or Babysitter
If you love children and have experience caring for them, you might consider working as a nanny. Nanny jobs are typically part-time and offer flexible schedules, making them a great option for students. This can be a wonderful method to get some extra income if you have a lot of patience. You might need to pick up kids from school, assist with supper preparation, and help with homework.
There are plenty of websites providing nanny jobs like eNannySource, CanadianNanny, Nannyservice.ca, and a lot more on the web. You can also check it out on Djobzy for a job post looking for a nanny.
Dog Walker
Dog walking may be the ideal part-time profession for students who love animals and enjoy outdoor views. It can be an excellent opportunity to improve physical health, reduce stress levels, increase socialization, and provide a flexible schedule.
The job involves interacting with different dog breeds. If you know how to interact with them correctly, it's a nice and entertaining job. Overall, this is a rewarding job that provides fresh air and exercise while working with adorable dogs.
You can find dog walking jobs through websites like Pet Sitter Canada, Spot Dog Walkers, Rover, and a lot more.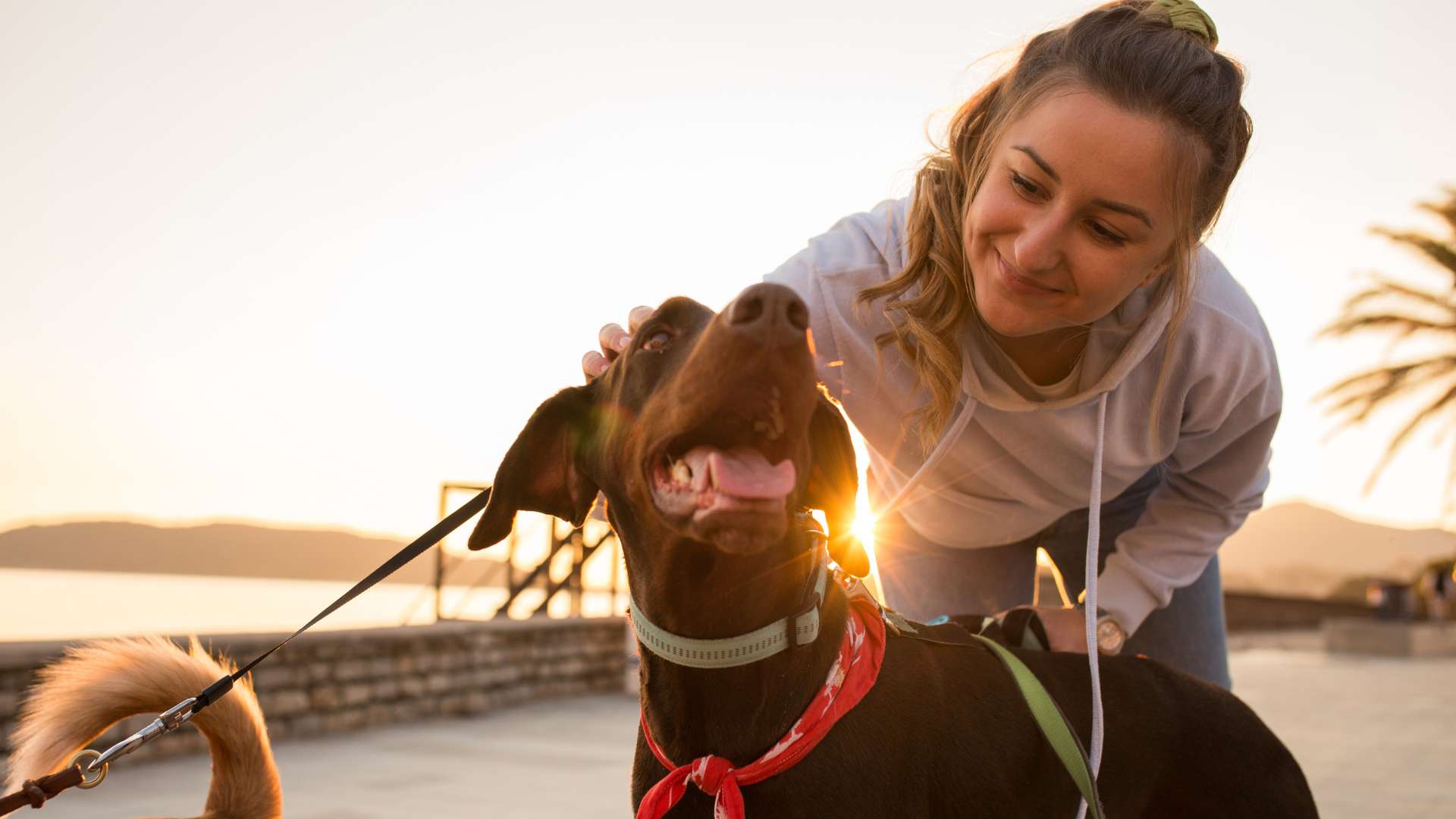 Freelance Writer
If writing is your passion, you can use your skill to find a flexible part-time job. This could be a stepping stone for your future career. As long as you have access to a computer and the internet, freelancing is a good option to make money while you're still at school. It also helps you to gain experience and develop a better understanding of how to write for different audiences.
You can find freelance writing opportunities on websites like Djobzy and on other online job platforms.
Virtual Assistant
Virtual assistant services can help students in a variety of ways, manage their time, workload, and other activities they have. They can be technical support, such as setting up, or they can provide administrative support, such as managing emails, scheduling meetings, and handling customer service inquiries. However, the scope of work can vary depending on the employer's needs.
This can help the students develop a wide range of skills, including time management, communication, and problem-solving. This job is perfect for students who are organized and efficient, and it can be done from anywhere.
Teacher's Assistant
There are many opportunities for students to work as flexible part-time teacher assistants. Student teaching assistants are needed in many school districts to assist teachers. This position offers the chance to get practical teaching experience, enhance communication and leadership abilities, and establish relationships with teachers and staff.
The work might have a minimum required amount of hours per week depending on the school, but the schedule is usually adaptable and can be built around the student's course load. What's great about it is that it can also help you learn more about the subject, a good way to make money and stay actively involved in the classroom, which will be useful when you are preparing for exams in the future.
Conclusion
Working part-time can enable many students to generate income to help cover their education expenses, living costs, and other personal requirements. Whether you are looking to develop your skills or make a positive impact in your life, there are many options available to you as a student.