How-To Guides
13.04.23
How to Promote Your Job on Djobzy
Promoting a job post provides better visibility to the potential employees as it will be placed at the top of the job finding page. In addition, your job can be visible to a larger pool of candidates. Meaning, it will increase your chances of finding the perfect fit for your task. Without further ado, let's see how you can promote your job on Djobzy.
There are 3 places where you can do it:
Place 1
When creating a job post and hitting the Publish button, you will see the following pop-up with the "Promote this Job" option. If you don't have a posted job yet, please check this article to see how you can create a job post on Djobzy.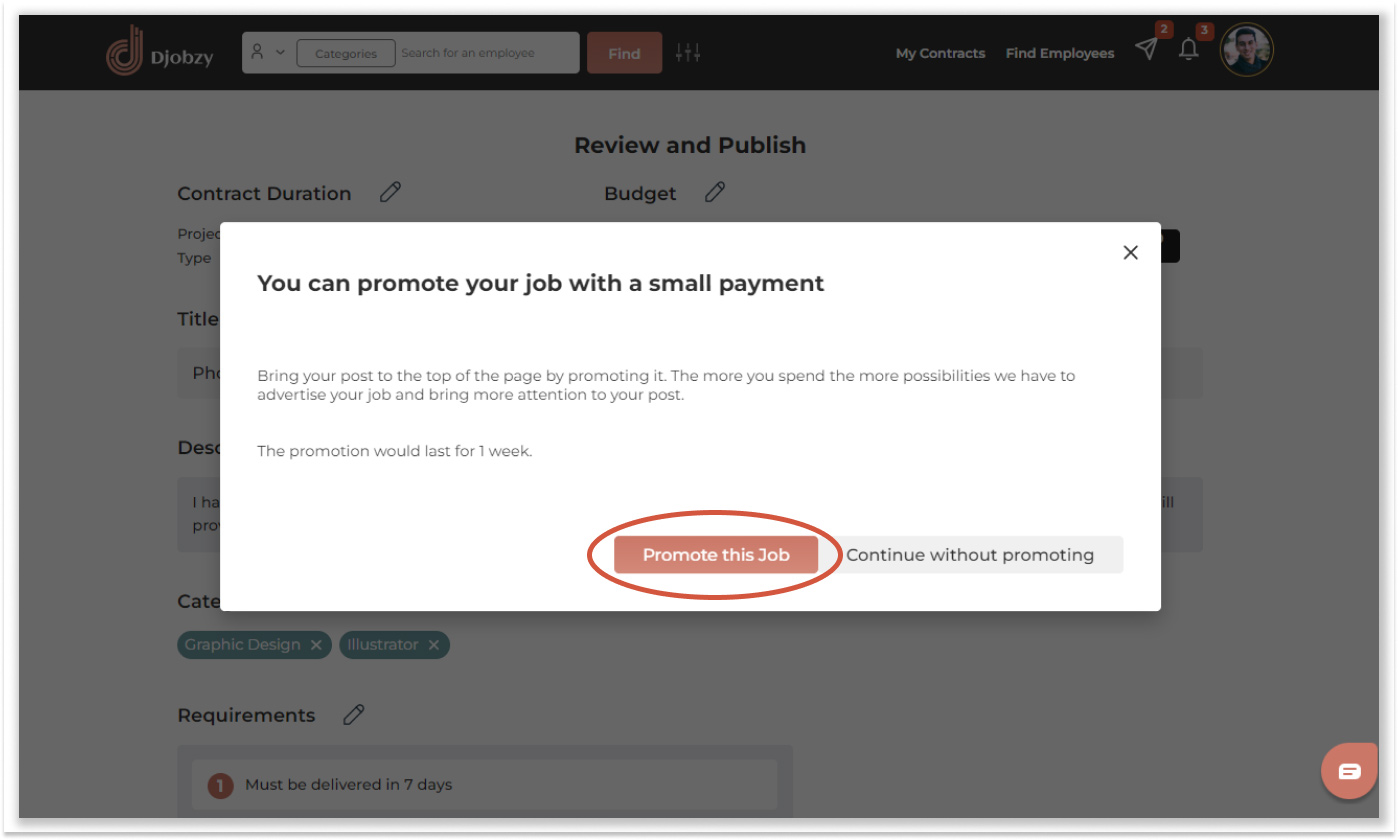 Place 2
On your employer profile's Home page, on the right-bottom side of any job post you have published already, you also have the "Promote" button.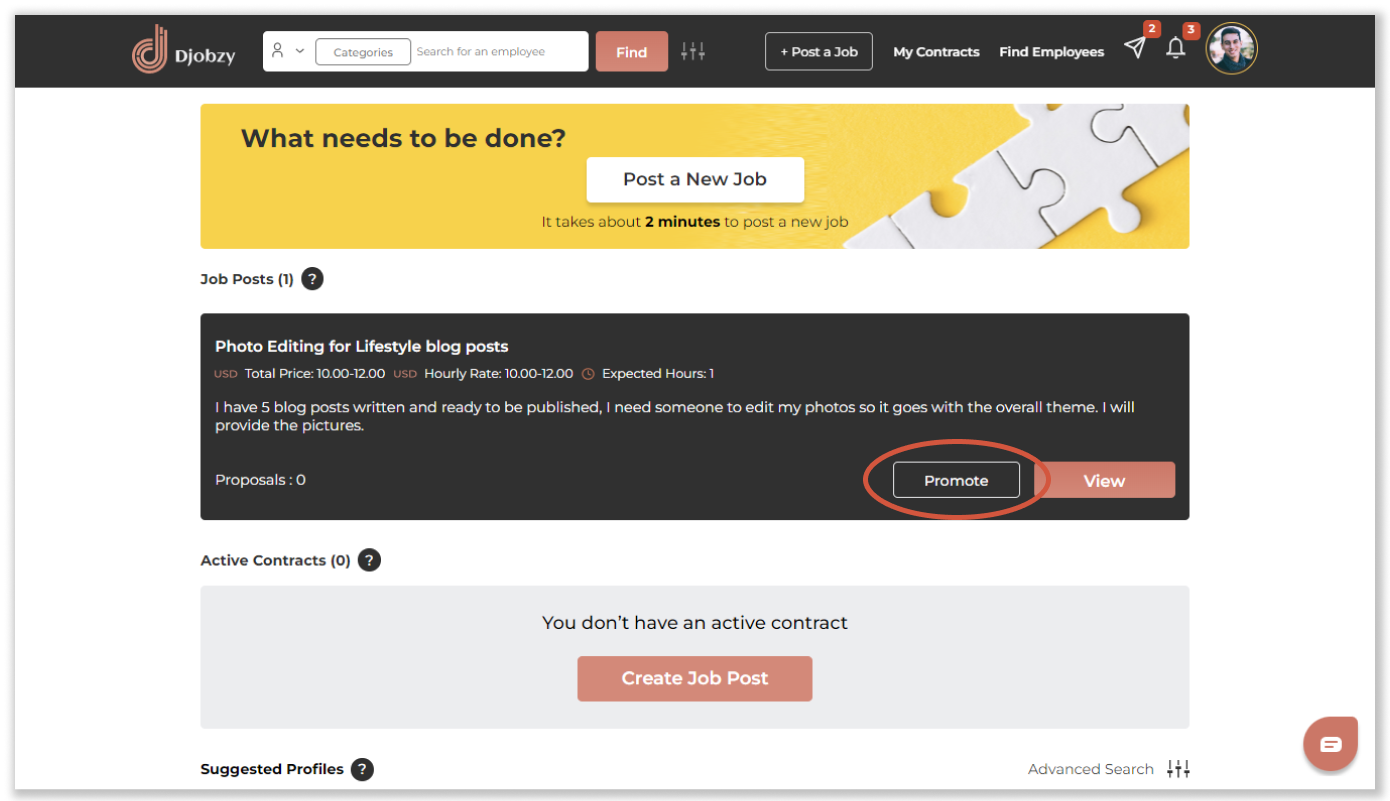 Place 3
The Promote button can be found on the job posting page.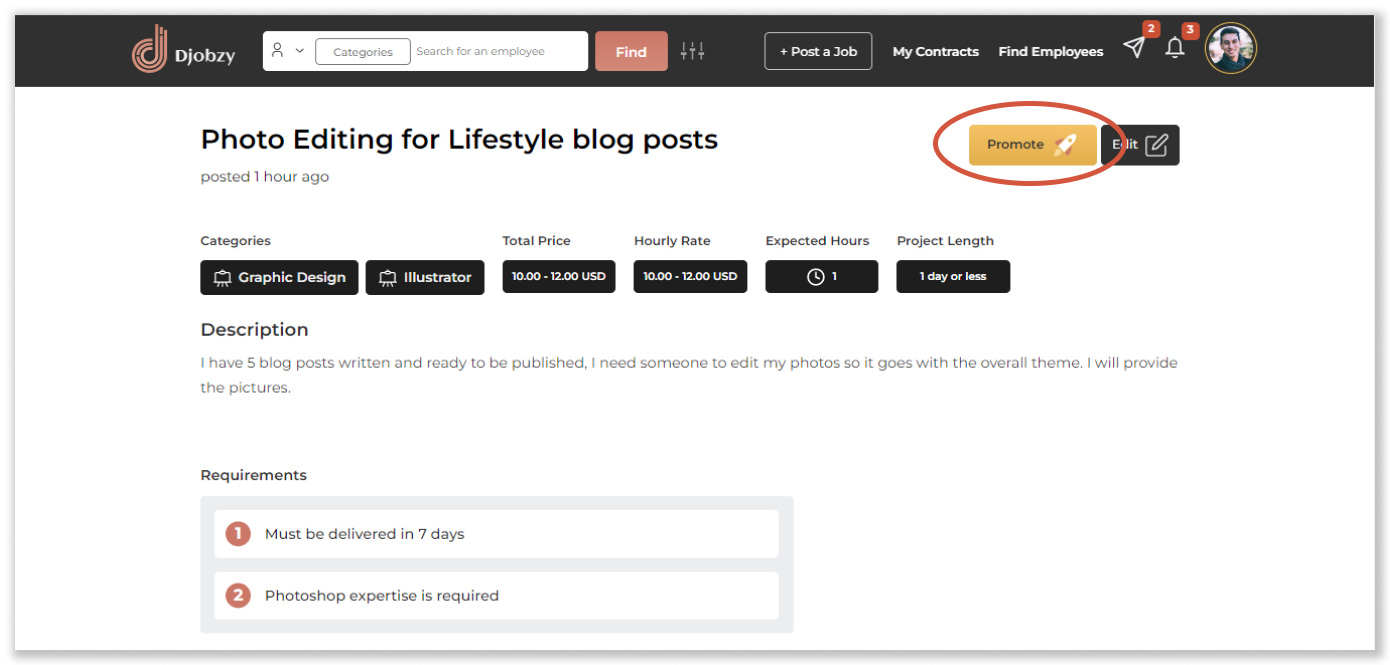 You may use any of the three mentioned above. After clicking on the "Promote" button, you will see the following pop-up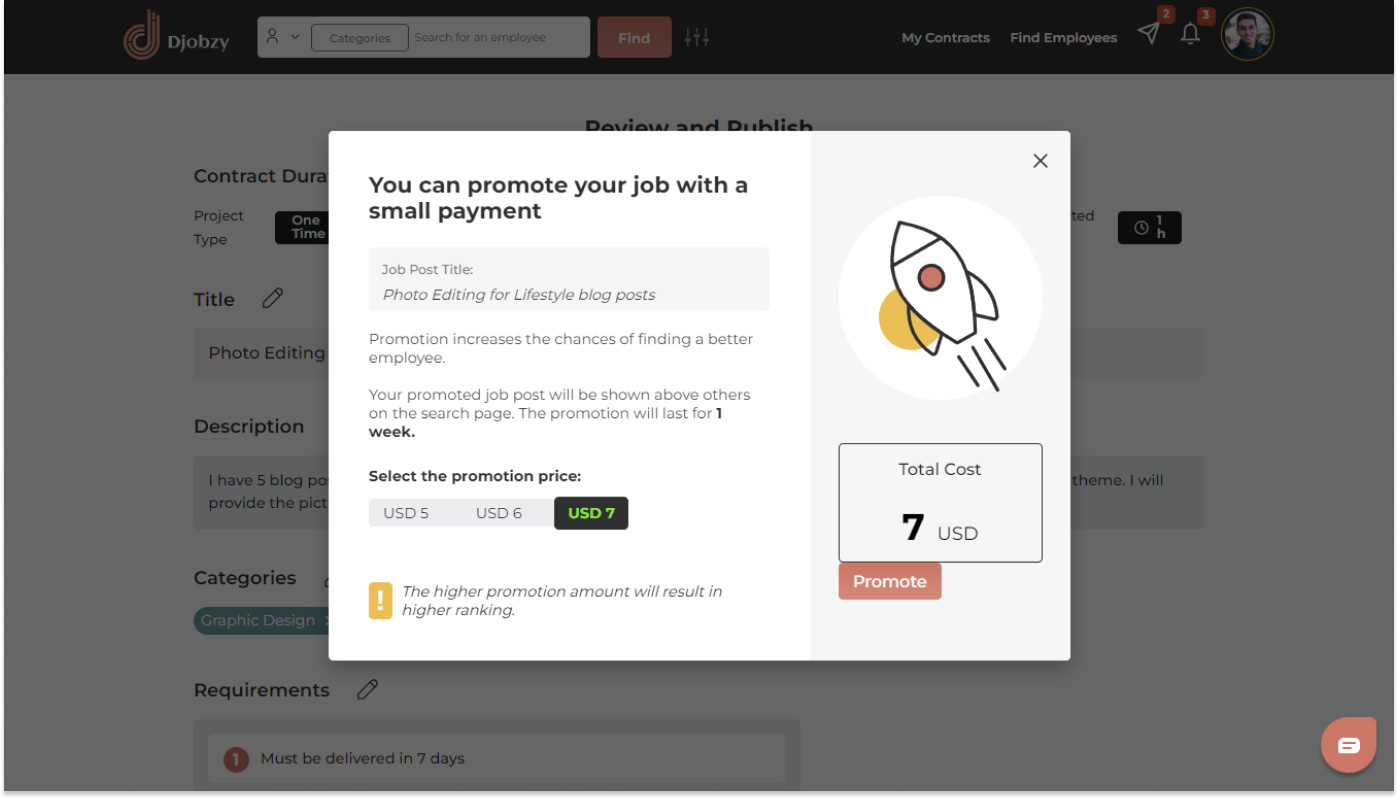 Here you have price options, $5, $6, and $7. The more you pay, the higher you will be placed in the ranking. Your promotion will be active for 7 days.
After selecting a price, click "Promote" to see the payment page.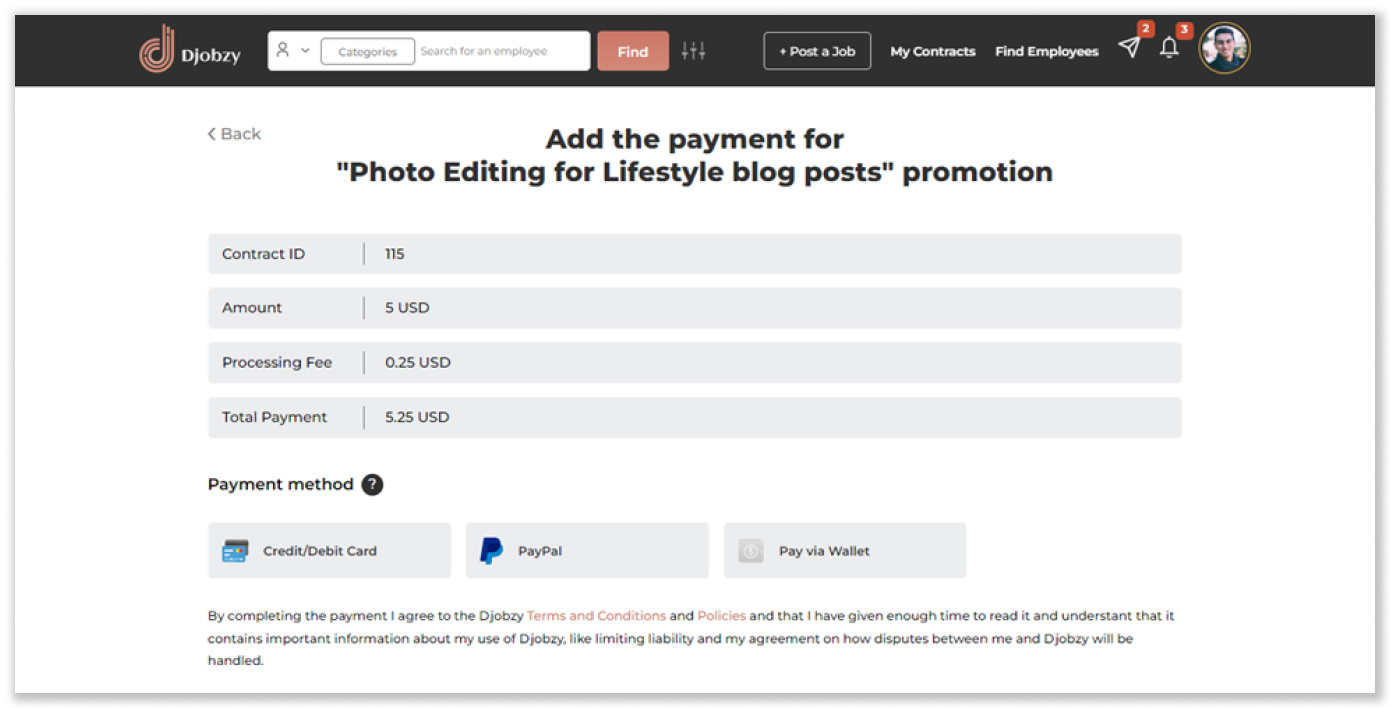 You may pay with your Credit/Debit card, Paypal, or your Djobzy wallet. Pay with any of the three payment methods here, and you will instantly see your promoted job post. We wish you a great hiring experience on Djobzy.
Note:
Promoting your job is also beneficial to hire employees for an old job post as it will be placed at the top for 7 consecutive days. Besides, it can save you valuable time and spare you from the hassle of posting a new job all over again.
If you are an employee, please note that promoted jobs have a higher chance of hiring sooner rather than later.